Brand New Ford Focus
Learn to drive in the brand new Ford Focus.

Excellent Pass Rate
With over 30 years experience we have an excellent pass rate.

Competitive Prices
Competitive prices and great deals on block bookings.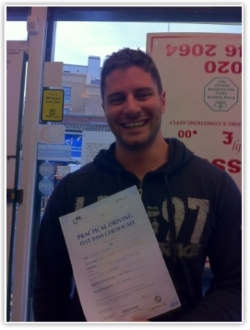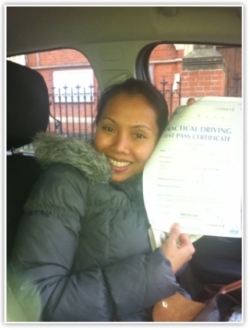 You may be nervous about taking your first lesson, or you may be more experienced and just need a few extra lessons to pass. Whatever your experience level, please give us a call. We 
provide single lessons and also block bookings – between us we will construct a driving plan tailored to suit your individual needs, to make you a confident and safe driver for life and not just to pass your test.
We cover South West London and the surrounding areas. All our instructors are fully qualified DSA Instructors. Catering for all ages and abilities, we are very patient and reassuring, being particularly good with nervous students. 
We also offer intensive driving courses for those students who want or need to pass their test quickly, without any compromise on the standard of tuition.
If you already have a licence and just need extra tuition in an area you are not comfortable with, such as night driving, let us help you to increase your confidence and skills. Whether you are looking for an intensive course or regular hourly lessons, we can give you the relevant lessons.
"Would recommend Sarah very highly. She restored my confidence as a learner driver and managed to get me to pass my test on the first attempt with 3 minors after 15 hours. Will not disappoint!"
"I've just passed my driving test. My instructor was very patient and down to earth and I could not have asked for a better driving instructor. Thank you so much for having the patience to teach me.😀 Will miss our chats☹️. I will be back to do my Pass Plus. Thank you so much."
"Definitely five genuine stars from me and you have to credit how long they've remained independent and in business as testimony to the level of quality. Highly recommend. Thumbs all the way up."
Excellent Pass Rate
We have a high pass rate and will tailor the lessons to suit your particular needs. We make the lessons fun, so that you are as relaxed as possible while learning
Obtaining Your Licence
In the UK, driving tests are conducted by the Driving & Vehicle Standards Agency (DVSA). Check out the website at www.gov.uk , then click on the link for Driving and Transport. This contains all the information that learners and new drivers need to know.
Before you can learn to drive a car, moped or motorcycle you must apply for a provisional driving licence. If you already hold a valid full driving licence and want to learn to drive larger vehicles, minibuses or buses you will need to apply for provisional entitlement for these vehicles. You have to be 17 years of age to obtain a provisional licence, but you can apply up to three months before your 17th birthday.
You can apply for your first provisional driving licence for a car, moped or motorcycle using the government's secure and easy to use online service at: gov.uk/apply-first-provisional-driving-licence Or the application form (form D1) can be obtained from your local Post Office if you would like to apply by post.
The Theory Test
Before you apply for your theory test you will need a provisional licence. The website gov.uk will give you all the information you need to know. We suggest that you only book your Theory Test through this website, as there are rogue traders out there offering to book for you at inflated prices (the current fee is £23.)
The Practical Test
The practical test will last approximately 40 minutes beginning and ending at your local Driving Test Centre. Throughout the drive, you are permitted a maximum of 15 driver faults. A serious or dangerous fault would result in a fail. We will work with you to agree on a test date, making sure you feel ready and ultimately confident to drive alone. We will do practice mock-tests so we can focus on any areas that need brushing up before test day. We are happy to book a driving test on your behalf, but if you would like more information go to: gov.uk. The current test fee is £62.00 weekdays and £75 evenings and weekends. 
The Pass Plus Course
Pass Plus is an established training course aimed at new drivers. It was designed by the Driving & Vehicle Standards Agency (DVSA) with the help of insurers and the driving instruction industry. Statistics show that new drivers are more likely to have an accident in the first two years after passing their test. This is because of their lack of driving experience.
Pass Plus builds on your skills and knowledge. It will teach you how to anticipate, plan for and deal with all kinds of hazards, to help you become a more confident driver. You can take a Pass Plus course at any time. However, it's mainly aimed at new drivers in the first year after passing their test. Some insurance companies may offer a discount on successful completion of the course. Check out gov.uk/pass-plus if you would like more information.
Pass Plus takes at least 6 hours and consists of six modules about driving in different conditions:
• in town
• in all weathers
• on rural roads
• at night
• on dual carriageways
• on motorways
Your Local, Professional Friendly Driving Instructor
We are quite happy to pick you up and drop you off anywhere in the local area, school, college, work or shops.
Flexible Lesson Times
Our Lesson times are flexible meaning you can fit the lessons around your weekly schedule.
We Put You At Ease
We make sure that the lessons are enjoyable, so that you learn to drive in a relaxed atmosphere.
Excellent Value
We offer prices which are competitive with any local business, plus we are fully insured, including £1million Public Liability.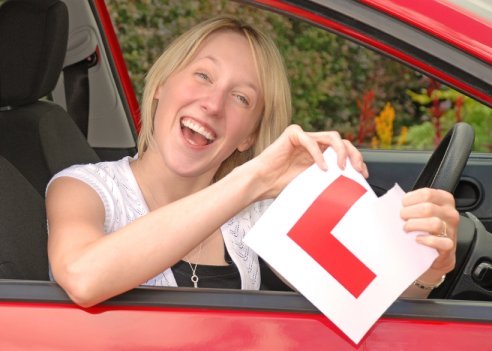 Our Office
360 Garrat Lane, Earlsfield, SW18 4ES (opposite Earlsfield station)
2018 Ford Focus
Learn to drive in the brand new Ford Focus.

Competitive Prices
Competitive prices and great deals on block bookings.

Excellent Pass Rate
With over 30 years experience we have an excellent pass rate.